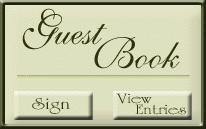 Our breeding dogs are from some of the best lines with many champions in their bloodlines. We do hip, heart, eye and DNA testing on all of our parents. We offer a full two year health guarantee on all of our puppies, and a life-time of support and re-home/rescue assistance if needed. Our puppies have current health records and are available for lifetime shots at our kennel. All puppies are well on their way to being crate trained when they go home and have all been well socialized with children.

Our Mission;

At Eagle Cross Kennel we are 
Goldendoodle breeders
 and we strive to provide healthy Goldendoodle puppies with good temperaments to individuals or families desiring a pet.  Eagle Cross Kennel also provides stud services.   We service customers throughout the United States, Canada, and South America.  As goldendoodle breeders of, F1,F1B,& F2 goldendoodles, we strive to give your family the best goldendoodle possible.
Goldendoodle and Labradoodle                  puppies for sale

Please feel free to call us about our breeding program @ 330.519.7757.  We will be glad to help!

"Life" is not measured by the number of breaths we take but by the moments that  "take our breath away"'

NON-SHEDDING GOLDENDOODLES AND LABRADOODLES

Eaglecross Kennels new rising star!