meta name="DC. title" content=" www.eaglecrosskennel.net" /> meta name="REVISIT-AFTER" content="7 days" />
  Goldendoodles are a mix between an AKC registered Golden Retriever and an AKC registered Standard Poodle. This match has produced wonderful Goldendoodle puppies for sale to a loving home to enjoy.

  Both Poodles and Golden Retrievers are known for their hunting, retrieving, and swimming skills. As Goldendoodle breeders, we strive to ensure that this comes forward in this genetic match between both breeds.

  We at Eagle Cross Kennels know the importance of good health for all of our Goldendoodle puppies and dogs that are for sale. We extensively research each match-up of our genetically engineered dogs to ensure sound and healthy Goldendoodle puppies for sale. Certification of hips, eyes, etc., as well as past generation's histories are considered before breeding. We also send out survey sheets to all of our customers within the first and second year of the puppy's life to obtain feed-back from our previous customers regarding the health of their young adult dog.

  Feel free to contact us about upcoming litters and/or more information about what is soon becoming America's Number 1 breed - the Goldendoodle.

  As Goldendoodle breeders, we confirm that this breed has outstanding qualities that are enjoyed by many types of people. The Goldendoodle puppies for sale are low to non-shedding, low allergenic and very intelligent. Their trainability is very high, and skill in hunting and retrieving are excellent. Our Goldendoodles make superior companions as well as great dogs for children. Their sincere expressions and attitudes are not matched by any other breed. They have the intelligence, non-shedding, and low allergenic properties of a Standard Poodle. They have the family oriented, friendly, laid-back personality of the Golden Retriever. Goldendoodles make great therapy and service dogs as well as wounderful family pets!

Key Benefits:

*A loving, child friendly addition to your family.

*Low or no shedding, and    

hypo-allergenic.
*Hybrid vigor.

*Better Health based upon generation development

*Hybrid Coat -

*Combinging Golden Retriever Hair with Standard Poodle fur creating a superior coat.

*Achieving high trainability

*Wonderful service dog for the vision & hearing impaired.

Our Goldendoodles are a great addition to any family. It will be love at first site!!!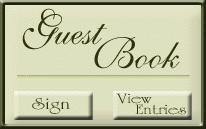 Goldendoodles for therapy and service work

Copyright 2009 Eagle Cross Kennels: Goldendoodle Puppies For Sale. All rights reserved.


CONTACT US!!!

Call us at 330-519-7757 for daily availability

Professional Breeders of Goldendoodles & Labradoodles

GOLDENDOODLES MAKE GREAT SERVICE AND THERAPY DOGS

  MEET "GROVER" ONE OF OUR DOGS THAT ARE IN SERVICE!!

Assistance Dogs of America, Inc. Graduating Spring Class of 2010

Dogs pictured left to right:

Glory:      Assists Holly in Cleveland, Ohio with daily tasks. Holly was injured in the line of duty, but today competes in wheelchair racing, breaking a national record by racing in all 50 states.

Norton:    Helps Jodi in Port Clinton, Ohio, regain independence following a traumatic brain injury from a car accident.

Vinny:     Has a calming effect on Karen in Bowling Green, Ohio. Vinny is Karen's best friend, helping her to live more independently with Rett Syndrome with dopamine deficiency.

Kahlua:   Has changed Bonnie's life in Canal Fulton, Ohio. Bonnie has MS, but with Kahlua's help is able to participate in church choir and other favorite activities.

Tango:    Loves Matt in Monclova, Ohio, unconditionally. He helps Matt, who has Asperger's Syndrome, when he is anxious or sad.

Veda:      Brings comfort to first graders, including two students in foster care at South Vienna Elementary School, South Vienna, Ohio.

Orion:      Gives Becky, in Toledo, Ohio, independence to enjoy camping and cooking following a spinal cord injury.